(I am going by my code name, Madame Beaubien, because it sounds more French than my name. Besides, I like being called Madame!)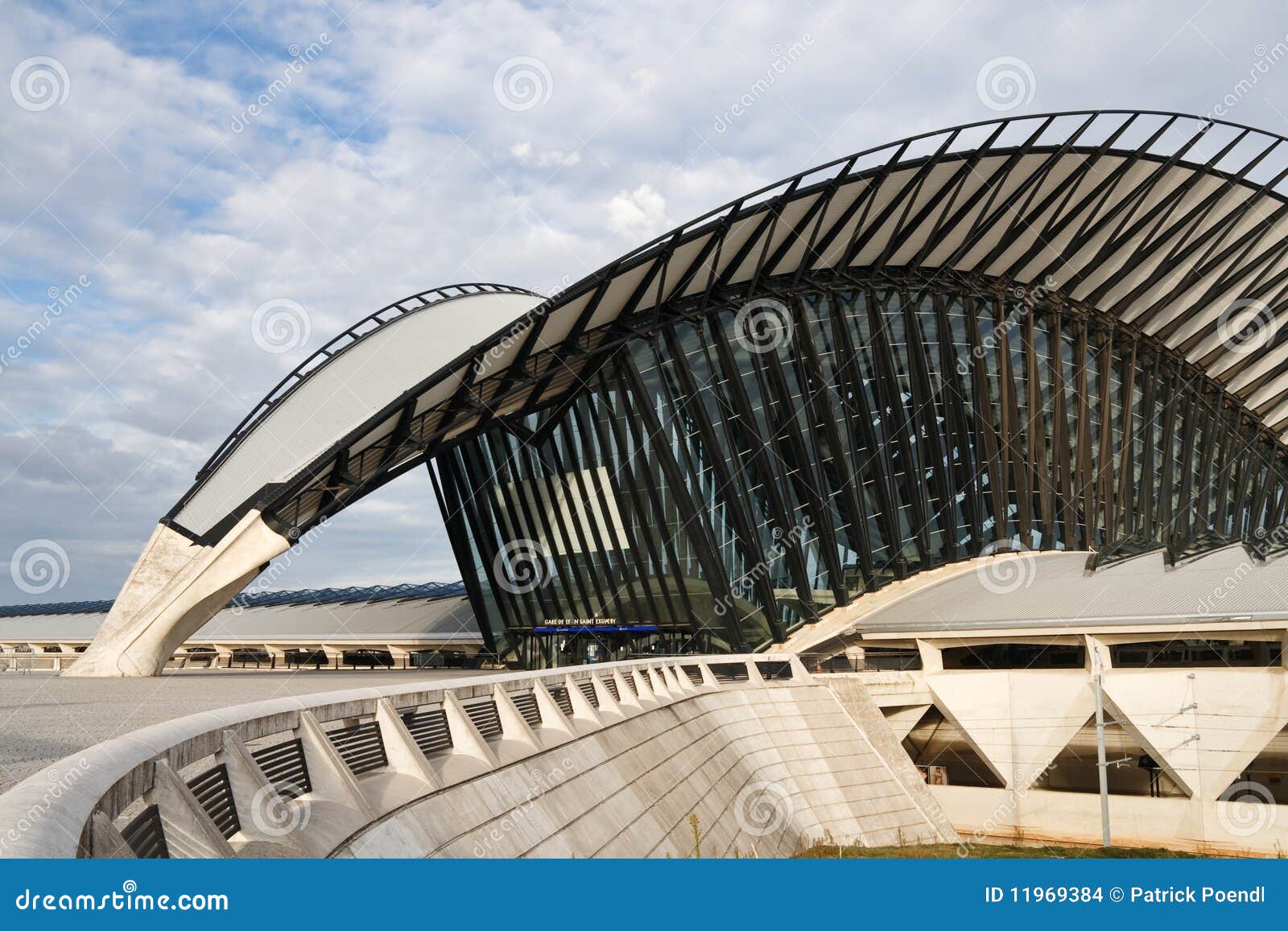 the incredible modern Saint Exupery Airport in Lyon
I arrived with my friend, Patty, in France (Paris) Monday, February 27 at 7 a.m. and then flew 50 minutes to Lyon (south central France) in time to take the express train from the airport to the very large Station Part Dieu to pick up the SCNF train to LePuy.
Le Station Part Dieu in Lyon
We made all of our connections but were running fast to catch them. When we arrived in LePuy, Sister Line (pronounced Lynn) picked us up.
We were greeted by Sisters Line, Eluiza and Anita, who live here now.
They treated us to a delicious lunch of salad and quiche at 3 p.m. when we arrived and then at 630 had our main meal of chicken, mixed vegetables, potatoes, cheese, wine and cookies.
We're very tired now but I wanted to let you know I arrived safely--and I'm speaking French!!
Tuesday is a free day to recover from jet lag--and to celebrate the Mardi Gras--the last day before the start of Lent.
Next Monday Patty and I go to Lyon (2.5 hours by train) to start French classes for 4 weeks. We will stay with sisters but in different convents. My convent is a 31-minute walk to the school while Patty's is a 50-minute walk. There is also a bus to take.
The climate here is moderate and there is no snow on the ground. The temperature is about 45 degrees. That's my kind of winter!!. There are cold crops growing in gardens and although the trees are not yet in bloom, some of the ground is green already--even pansies have been planted! They tell me that it doesn't usually snow in the winter but it gets cold.
Olga (a.k.a. Madame Beaubien)