Finally, it's time to go to France!! The long wait is over and I'm heading east for the next 2 years.
My plane leaves Detroit on Sunday, July 9 at 8:30 p.m. and after a couple stops, it will arrive in Lyon on Monday, July 10 at 5 p.m. The sisters at the International Centre will greet me at the airport--and my two 18"-cubed boxes filled with clothes and things that I sent three weeks ago will be waiting for me in my new home.
I'll arrive in France in time for le 14 juillet (Bastille Day a.k.a. French 4th of July) although I won't be in Paris. Le Puy is a small village 2.5 hours southwest by train from Lyon. We'll see how they celebrate this important holiday.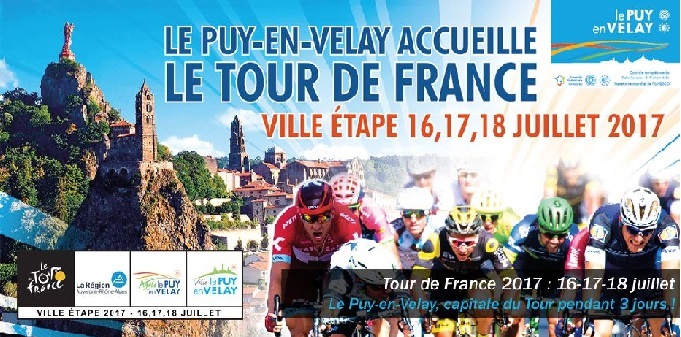 A few days later the Tour de France will come to Le Puy. That should be exciting to see a world classic up close.
I plan to continue blogging Les Aventures de Madame Beaubien--and to get real serious about speaking and listening to French. Wish me luck with that.